Our Practitioners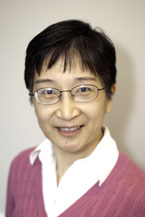 Dr. Janet Yu, DTCM, RAC, MD (China)
Doctor of Traditional Chinese Medicine
Registered Acupuncturist with 32 years of experience
Non-Staff Practitioner at VGH and UBC Hospitals
Instructor for several TCM Colleges
"I look forward to seeing my old patients from Port Moody, Coquitlam and Port Coquitlam, and welcome all new patients from the Tri-City area. I am also looking forward to working and continuing my relationship with all the medical professionals and practitioners in the area."
Dr. Janet Yu, DTCM, RAC is a doctor of Traditional Chinese Medicine and Registered Acupuncturist. She has 32 years of clinical experience and has been serving the Tri-Cities for the last 22 years.Dr. Yu has been a non-staff practitioner at VGH and UBC Hospital and an instructor at several TCM schools. She has also been on the Board of Examiners for TCM College.
---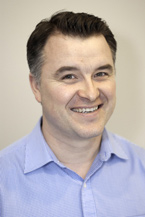 Dr. John Janek, DC
Chiropractor with 12 years experience
Certification in Pre/Post-Natal Chiropractic Care and Pediatric Care
Certified in Webster Technique
"I believe that the primary role of a doctor is to educate, and to effectively educate and communicate you must get involved with the community."
Dr. John Janek, DC is a doctor of Chiropractic with over 12 years of clinical experience and has practiced locally and internationally including the U.S. and U.K. Dr. Janek's primary focus is in family practice, and works with people of all ages, from children to the elderly for many musculoskeletal problems, utilizing a variety of different techniques. He has worked extensively with people in the performing arts and also athletes in many different disciplines and at many different competitive levels. Dr. Janek has helped a lot of people in the rehabilitation of work-related or auto injuries.
---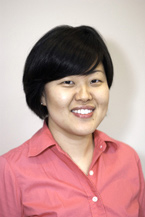 Dr. Grace Yu, DC, RMT
Registered Massage Therapist (8 years)
N.U.C.C.A. Chiropractor
"I strongly believe in the body's own healing powers. Through my training in massage therapy and NUCCA, I am passionate about working with my patients on restoring their natural balance and wellness."Dr. Grace Yu, DC, RMT, a Registered Massage Therapist and Doctor of Chiropractic focusing on NUCCA is a firm believer in the incredible healing power of the body. She has a unique approach to patient care which combines Massage Therapy and NUCCA (National Upper Cervical Chiropractic Association) to restore total body balance and wellness. Dr. Grace Yu has practiced massage therapy and NUCCA in B.C. and the U.S. and she is committed to delivering the highest form of precise health care for her patients.
---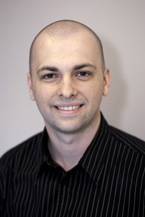 Krys Dybowski, RMT
Registered Massage Therapist
Graduated from WCCMT
Diploma in Kinesiology
Fitness Consultant
"I am excited to work with all my new patients at Coquitlam Integrated Health. My passion is to create long-term treatment plans for each patient through education and awareness."Krys Dybowski, RMT believes in collaborating with each patient individually to create treatment plans for their overall health.Krys has experience in treating patients with a wide variety of conditions. He has a background in fitness consulting and loves to guide patients on performing remedial exercises that are designed to decrease recovery time. He completed his massage therapy training at WCCMT and also has a Kinesiology diploma. He has recently been awarded 1st place for his dedication and research within the field. Krys's goal is to keep his knowledge current in order to provide the highest care to his patients.
---
Arden Laliberte, RMT
Registered Massage Therapist
Graduate of the 3000 hour RMT program at the West Coast School of Massage Therapy
Arden is a Register Massage Therapist, member of the Massage Therapy Association of B.C. and graduate of the 3000 hour RMT program at the West Coast School of Massage Therapy.
Arden has worked in the BC Women's Pre and Post Natal Units, Vancouver General Hospital Burn Unit, Burnaby Hospital, with the Vancouver Friends for Life Society and with those suffering with Multiple Sclerosis.
"My goal is to improve my patient's quality of life, whether their injury or condition is the result of accident, disease, overuse or the natural aging process. I am dedicated to my profession and to providing my patients with the highest level of care. I am a strong believer that continuing education and personal development is the key to serving both."
Arden is ready to treat a wide variety of conditions and injuries, and looks forward to working in the TriCity area.