Our Practitioners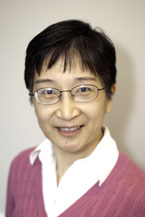 Dr. Janet Yu, DTCM, RAC, MD (China)
Doctor of Traditional Chinese Medicine
Registered Acupuncturist with 32 years of experience
Non-Staff Practitioner at VGH and UBC Hospitals
Instructor for several TCM Colleges
"I enjoy working with my patients from Port Moody, Coquitlam and Port Coquitlam, and I am focused on improving your health and wellness.  I welcome all new patients from the Tri-Cities area, and beyond. I am active in our community and continue to develop my relationship with all the medical professionals and practitioners in the area."
Dr. Janet Yu, DTCM, RAC is a doctor of Traditional Chinese Medicine and Registered Acupuncturist. She has 32 years of clinical experience and has been serving the Tri-Cities community for the last 22 years. Dr. Yu has been a non-staff practitioner at VGH and UBC Hospital and an instructor at several TCM schools. She has also been on the Board of Examiners for TCM College.
---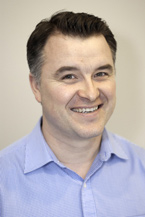 Dr. John Janek, DC
Chiropractor with 17 years experience
Certification in Pre/Post-Natal Chiropractic Care and Pediatric Care
Certified in Webster Technique
"I believe that the primary role of a doctor is to educate and, to effectively educate and communicate, you must get involved with the community."
Dr. John Janek, DC is a doctor of Chiropractic with over 17 years of clinical experience and has practiced locally and internationally, including the U.S. and U.K. Dr. Janek's primary focus is in family practice, and he works with people of all ages, from children to the elderly, for many musculoskeletal problems, utilizing a variety of different techniques.
He has worked extensively with people in the performing arts and also athletes in many different disciplines and at many different competitive levels. Dr. Janek has helped a lot of people in the rehabilitation of work-related or automobile injuries.
---

Johanna Kanters, RMT
Registered Massage Therapist
Graduate of D'Arcy Lane Institute of Massage Therapy School in Ontario
"I'm happy to be a part of the Coquitlam Integrated Health team – we are all working together to help you improve your health and wellness. Massage therapy provides good results for pain management and pain prevention."
Johanna Kanters, RMT, focuses on combining massage therapy techniques to get the best outcome and results.  Johanna actively listens to her clients and observes movement and motion to develop a massage treatment plan specific to individual needs.
Johanna uses a combination of massage therapy techniques, such as Swedish massage, deep tissue, myofascial release, and joint mobilization with stretching, to help relieve a large variety of acute and chronic conditions.
---
Allan Portelance, RMT
Registered Massage Therapist
Graduated from the West Coast College of Massage Therapy in 2005
"I strive to provide comfort and care for all my patients, and to educate the importance of postural awareness throughout their daily lives."
Allan has 10 years experience practicing as a Registered Massage Therapist in the Lower Mainland.  During this time he has taken specific training in Myofascial Release (MFR), Craniosacral Therapy (CST), and has instructed yoga and fitness.

His fitness education has enabled him to understand body mechanics and joint function. With his massage therapy experience coupled with his strong fitness background, he will:
assess your postural imbalances, incorrect biomechanics, and/or ergonomic inconsistencies occurring in your daily life, and workplace environment.
integrate a self-care/active rehabilitation program for all ages designed to help speed your recovery, and provide long-term wellness.
use various applied massage therapy techniques to effect your treatment.
---
Sara Sanderson, RMT
Registered Massage Therapist
Graduate of the RMT program at Vancouver Career College.
"I'm focused on helping to relieve, and manage, pain through massage therapy treatments by using a combination of techniques.  Working with the team at Coquitlam Integrated Health, we are committed to helping our clients enjoy health and wellness."
Sara has always demonstrated a talent for working with her hands, which is accompanied by a deep desire to help clients get relief from migraines, sports injuries, and other acute or chronic issues.  She also works with clients who have gone through traumatic experiences and need a re-introduction to health to overcome those experiences.
Sara has a love for sports and has been active in competitive soccer and rugby.  She loves to use her knowledge to help get players back on the field competing at their optimal health.  Whether you want to get back to running, return to work, or enhance your daily life, Sara is able to develop an individual massage treatment plan for your specific needs.
---

Dr. Mehrdad Torkaman (MND)
Licensed Naturopath Doctor (ND)
Medical Doctor (MD) from Iran
As a Naturopathic Doctor, with a focus on family practice, Dr. Torkaman works with clients to create an individual treatment protocol based on specific needs and conditions. He works with recognized academic treatments, up-to-date research, and uses a number of specialized diagnostic tools and therapeutic modalities to enhance the healing process.

Dr. Torkaman earned his Medical Doctor degree in Iran in 1996 and his Naturopathic Doctor degree at the Boucher Institute of Naturopathic Medicine, in BC, Canada in 2013.